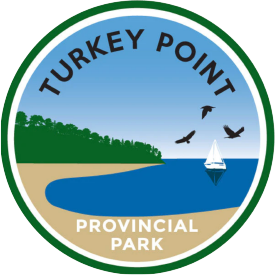 VISIT TURKEY POINT PROVINCIAL PARK
Turkey Point Provincial Park one of the best on Lake Erie. Quiet and rarely overcrowded, this beach is beloved by generations of families who have been coming here for years. There is a section of the provincial park for camping, but also a day-use beach that is shallow and the water becomes warmer and warmer as summer goes on.
For about two kilometres along the sandy beach, there is a row of large trees that provide shade for perfect picnics. You'll see many bring their own food and spend the day, while others take a break from the sun and grab a bite to eat at a local restaurant just steps away.
Tucked in the forest, just northeast of the day-use beach area, there are 235 camping sites with a mix of electric and non-electric access, for summer overnights and extra fun for the entire family and just a 20-minute drive from the charming town of Simcoe.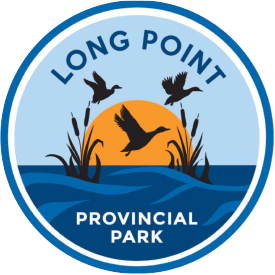 SANDY BEACHES AT LONG POINT PROVINCIAL PARK
Just down the road from Turkey Point Provincial Park beach is the 1.5-kilometre Long Point Provincial Park beach. One of the most beautiful beaches on the lake, it is quiet, with shallow water and small sand dunes.
Ideal for families with small children the sand provides hours of play, the shallow water is warm and there are adventure parks and shady forested trails to explore.
The park and beach are part of the World Biosphere Reserve, which acknowledges unique ecosystems, sustainable balance, species protection, cultural sites, and eco-education. Ontario has four UNESCO sites, with over 700 globally.
Long Point, the fourth oldest provincial park, features diverse landscapes including beaches, bluffs, marshes, and woodlands. It extends into Lake Erie, hosting a significant bird migration area with over 300 species. Conveniently, it's only a 40-minute drive from Simcoe, Ontario.