HIKING, BIKING,
AND EXPLORING
TRAILS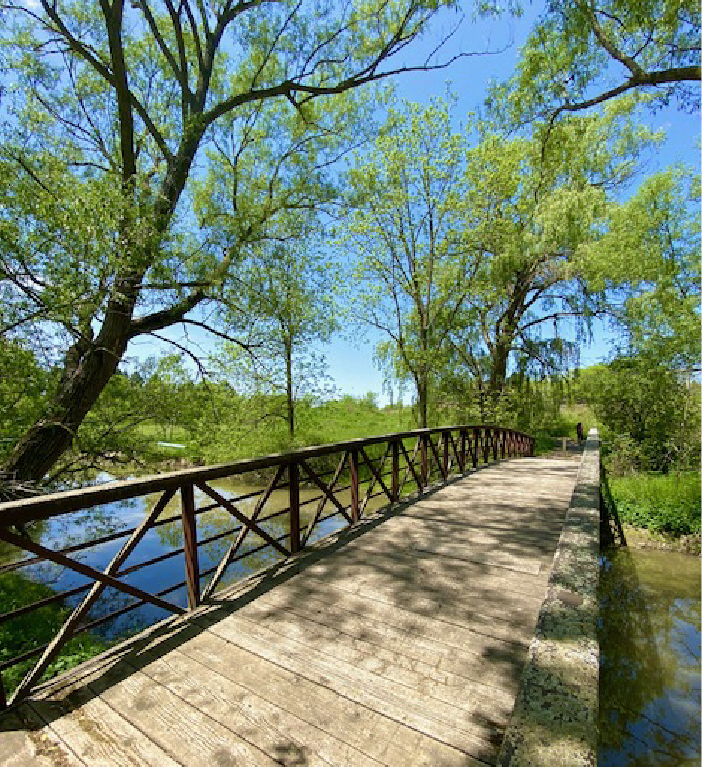 Trailside is connected to a spectacular network of trails and there are many to explore on foot, bike, and in the winter, on cross country skis. This area boasts trails that are enjoyable in all four seasons.
The Norfolk Sunrise Trail links together all rail trails in Norfolk County. This 3.8km trail takes two routes; one follows the old rail line straight past Simcoe Composite School, while the other takes a more indirect route through Clifton Park. Both routes get you to the bridge underpass on Highway 3, where you'll go under the bridge and up a hill on the other side. Once you go past the Lion's Ball Park, you will come to the 14th Concession where the trail connects with the Waterford Heritage Trail.
The Waterford Heritage Trail is a 19km old rail line trail that is part of the Trans Canada Trail and goes into
Simcoe where it connects with the Norfolk Sunrise Trail. Experience gorgeous forests, fields, wetlands and grasslands line this rail trail, giving you a diverse landscape to view as you make your way into the town of Waterford.
Find the newly-revamped Black Bridge, an old rail bridge that has been retrofitted specifically to connect the two ends of the Waterford Heritage trail. Black Bridge overlooks Waterford Ponds to the west, and to the east you can see the small downtown area looking picturesque with old buildings and trees.
The Delhi Rail Trail is a 13.8km trail that takes you from the outskirts of Delhi into the heart of Simcoe, where it connects with the Norfolk Sunrise Trail, giving you the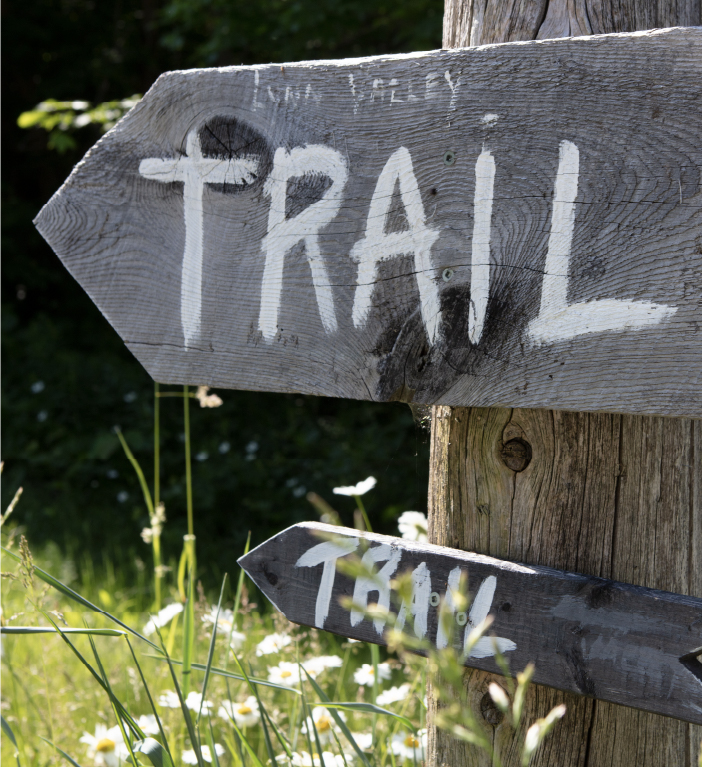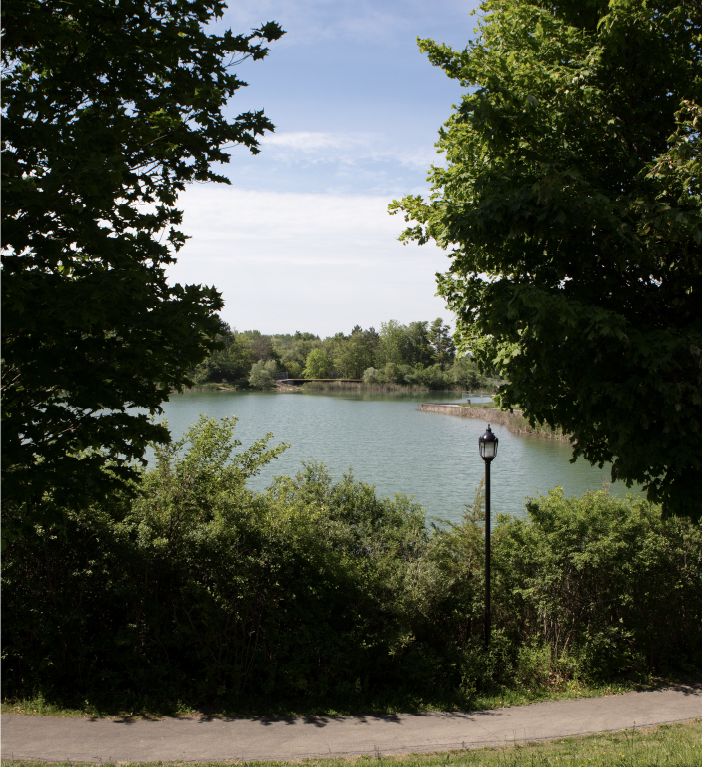 option to continue on to Port Dover or to Waterford. Passing through old fields, by farmhouses, and through forests, you'll get a real sense of the landscape of the area. There are benches and bike stands at almost every trail access point to easily take breaks along the route. Before you get into Simcoe, you'll pass by one of the area's first solar farms, where solar panels stretch as far as the eye can see to the north.
Just minutes from Trailside, the Lynn Valley Trail is an 11km old rail line trail that starts in Port Dover and ends in Simcoe. This trail is almost always covered by trees and shaded from the sun, with a few open areas near a grassland and a field. This trail passes over a number of rivers and creeks on beautiful old, well-maintained wooden foot bridges.